Welcome to the news section of our website. Here you will find all the latest stories from the business. We have articles featuring our range of branding products, from Heras Fence covers to barrier covers, deckchairs, and flags. Please let us know if you would like to have the products you have purchased from us featured.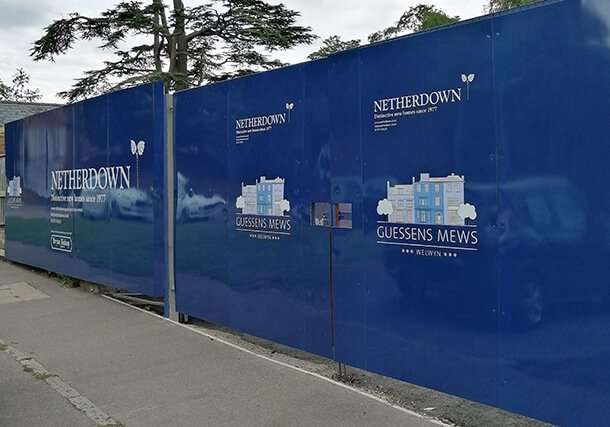 What is Hoarding Signage?
Even if you're unfamiliar with the term hoarding, chances are most of us have seen hoarding signage, keeping us safe and hiding construction work going on in city centres or...
Monster-Mesh products out in the wild!
Vivacity Peterborough Lido
Peterborough Lido opened for the summer season on 26th May with 100 of our custom printed deckchairs. This fantastic outdoor swimming complex offers three heated outdoor swimming pools including a 50m heated main pool.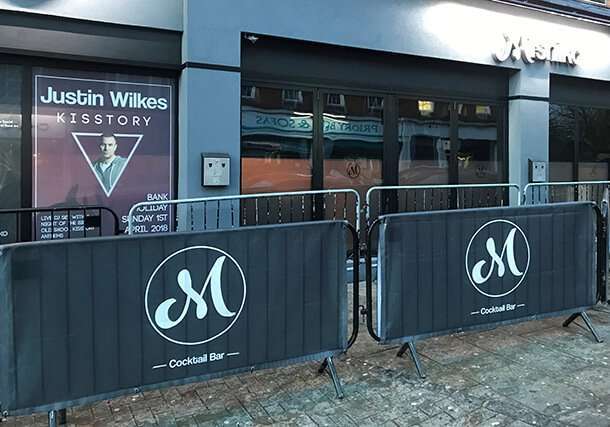 Mishiko Cocktail Bar
Mishiko Cocktail Bar in Reigate wanted a simple but effective barrier cover for their exterior crowd barriers, our Poncho Crowd Barrier Cover made from 300gsm Pvc Mesh perfectly suited their needs and budget and were a perfect fit over their colour coded barriers.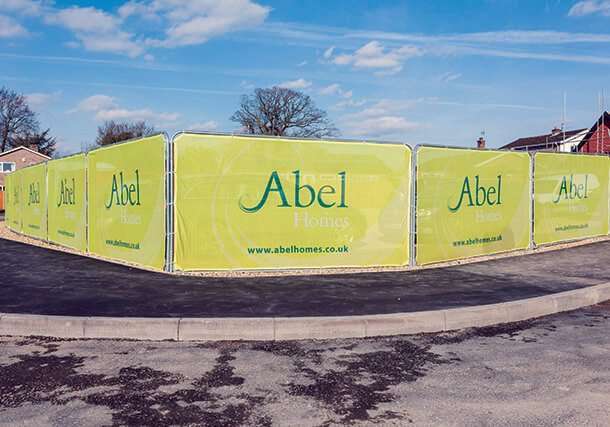 Abel Homes
Award winning independent house builder Abel Homes have made our Premium Heras Fence Covers look exceptional by setting the fencing blocks into gravel to create a quality finish all round.
Buckingham Group Contracting
Perfectly timed shot of our 48mt Mesh Banner supplied to Buckingham Group Contracting for the Kegworth Bypass Bridge launch, During a weekend-long operation, the bridge weighing almost 1200 tonnes of concrete and steel was successfully launched across the M1.