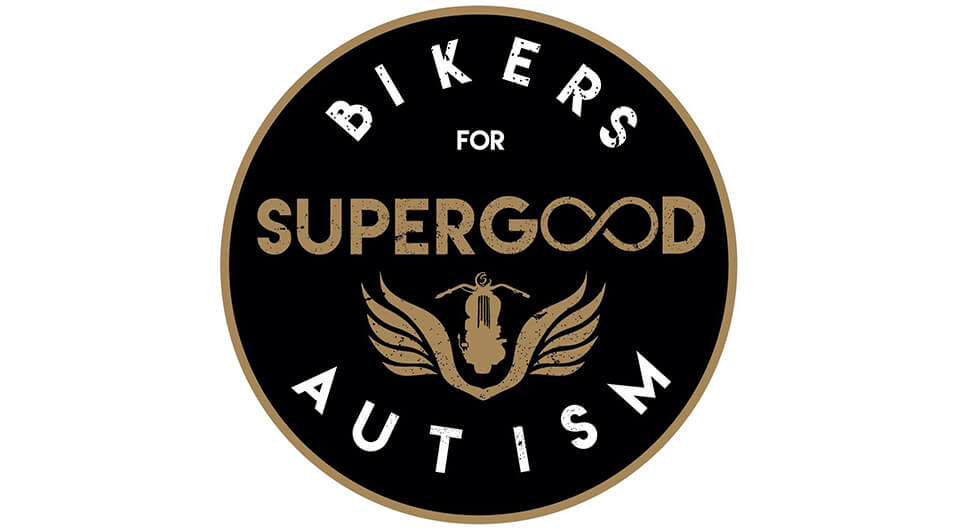 Here at Monster Mesh, we're delighted to support Supergood Bikers for Autism in promoting Autism awareness. Supergood provides an environment where people can come together to talk about bikes, Autism and neurodiversity.
Who are Supergood Bikers for Autism?
Supergood is a charity set up in 2016 by Paul Brackstone, who's own experiences inspired him to try and help others.
In 2012, Paul gave up his career to care for his son who was diagnosed with autism.
Alongside caring for his son, Paul found comfort in going out for rides on his motorcycle when he needed to clear his head and spend time with his son who would pillion.
After an accident on his bike forced him to take time off, Paul had the time to combine his love of bikes with opportunities to meet like-minded riders, raising money for the National Autistic Society at the same time.
Initially, this consisted of one ride with a few friends from Brighton to London. Out of the success of this event, Supergood was created, now holding up to four large rides per year.
How do we support Supergood?
Back in 2018, Monster Mesh sourced and donated some sweatshirts that could be sold by Supergood to raise extra money for the National Autistic Society.
These were a huge hit and led to Monster Mesh becoming the main sponsor of each ride.
We've since donated a wide range of other products including banners, enamel badges, branded hoodies, t-shirts, beanies and even a giant deck chair!
We're increasing donations!
Here's what Supergood founder – Paul Brackstone – had to say about our support:
Through their donations, the charity is able to multiply their donation total two-fold, sometimes even three, taking the total donations up to the 7K mark when the rides are in full swing.

We also benefit from the branded clothing donations throughout the year as people purchase them throughout, wearing them and helping raise awareness for Autism and Supergood.

Without Monster Mesh we would not be making such a big impact, both in terms of total funds and awareness.

This gesture from Monster Mesh has also really helped me, as the move to becoming a full-time dad supporting Oliver was really super and I love every day, but the focus that the charity also gives me is a massive plus for my own mental health.

Whether it's being able to give away the odd t-shirt or hoodie to someone with autism themselves, or whether it's meeting like-minded people that are really struggling, the rides out and social media presence helps us do just that little bit more.
At Monster Mesh, we want to increase Autism Awareness and help Supergood raise even more money for the National Autistic Society. If you'd like to learn more about Supergood Bikers for Autism, sign up to event or donate, please visit the Supergood website.