Custom Branded Printed Deckchairs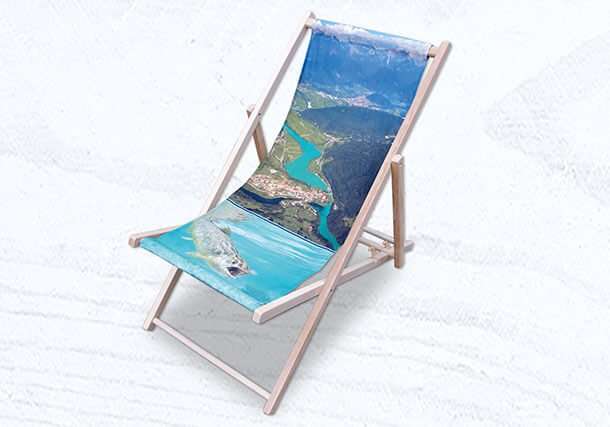 Monster Mesh has one of the UK's largest selections of branded promotional deckchairs with many sizes, options and finishes, our custom printed personalised deckchairs are the ideal way to highlight your brand. Ideal for corporate and promotional events, or even as a bit of fun around the workplace.
The range starts with a standard branded deckchair on a solid beech wood frame for strength and stability. Our comfort branded deckchairs come with the addition of armrest for added relaxation, and this can also have a drinks holder added to one arm. The Classic promotional deckchair is just a little bit bigger in size for added room and comfort. For something to really shout your brand out, why not try our range of extra-large deckchairs, from our XL Mini through to our XXXL giant deckchair that can seat up to 4 people.
All of our deckchairs are available in a natural coloured, Solid beech wood finish as standard or all can be stained in a selection of colours to suit your branding requirements.