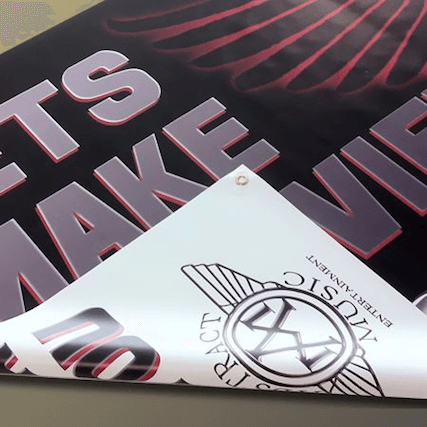 When promoting your business in the local area, there are lots of different methods and avenues you can use. The advertising solution you choose will very much depend on its purpose, but one of the most common types of marketing is PVC banners.
The PVC banner has been tried and tested over the years and still remains one of the most effective means of local advertising. At Monster Mesh we produce stunning PVC banner displays at affordable process.
Here are some of the many benefits of using PVC banners for local marketing:
Versatility
PVC banners can be used both indoors and outdoors. They have many different applications, including being used to; advertise businesses, community groups, promote events, display a message and simply promote your brand. There are a limitless number of ways for you to get the most out of a PVC banner.
Portability
Another huge benefit of PVC banner is that they are portable. This means that you can assemble it in one location and then take it down and move it to a new one. With the banners not being stationary, this enables you to use it several times thus expanding its marketing potential by putting it in front of different audiences.
The perfect banner material
Banners, especially those that are displayed outdoors, need to be durable and long-lasting. PVC will ensure the banner keeps its glossy and professional finish despite being pelted by heavy winds, torrential rainfall and direct sunlight.
PVC banners supplied by Monster Mesh gives lots of value to organisations and businesses, they are; extremely versatile, can be transported anywhere, can be created to bespoke design, hardwearing and available in a range of shapes and sizes. If you'd like more information about how you can benefit from our PVC banners, contact the team at Monster Mesh today on 01709 432001.